Download the Resize Sense User Guide in PDF.
Note that this User Guide might be updated compared to the one delivered with the application. Thus, if you are using the latest application version, we recommend downloading the latest User Guide from this site.
If you are still using the first Resize Sense generation (Resize Sense version 1.*.*), download the Resize Sense 1 User Guide.
Quick Start Guide
01. Run Resize Sense
02. Add some images
Either drag & drop image files and/or directories to the browser area , or use the Add Images toolbar button (

).
03. Define how images should be resized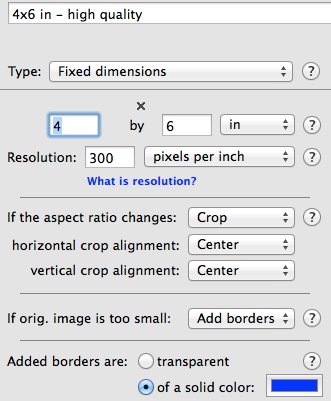 Resizing configuration is defined in the configuration area on the left panel. Choose between the Single and Presets operation mode. In the former, a single resizing configuration is applied to all saved images. In the latter, all the selected size presets are applied to every saved image. Create some new presets if necessary. See Tips and the default presets for examples.
04. Preview the results
05. Crop & straighten manually if necessary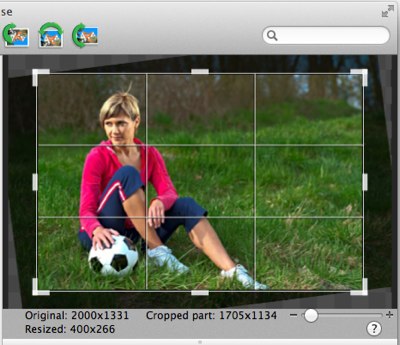 Unless the image will be deformed or extended with borders, you can adjust the crop rectangle manually for every image and every applied size preset. You can even straighten images (rotate by less than 45°).
06.Save the results
Save all (


) or selected (

) images. If multiple size presets are applied, make sure to generate unique file names.

See the User Guide for more information.