Photo Sense is a lightweight photography workflow app for enthusiast photographers. Designed to quickly select the best photos in a shoot, adjust them if required, save results non-destructively, and/or export with advanced options.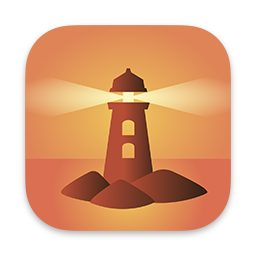 Manage and edit images in files or Photos Library
Quickly pick the best photos in a shoot
Adjust photos, process RAW, lighten faces, etc.
Save time with automatic-first enhancement
Save time with batch processing
Sync your non-destructive changes with iCloud
Export with advanced options
Enjoy your photos!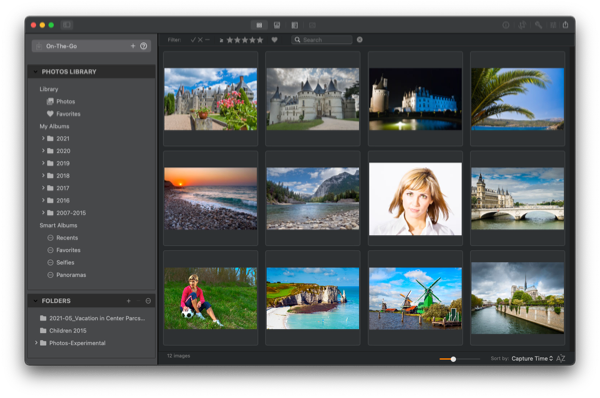 Multiple Sources
Work with any image files stored on your Mac, or directly with the Photos Library. Decide yourself whether you want to put effort into Library management, or just quickly process a few images.
Quickly process a few photos without cataloguing.
Work directly with your Photos Library. Saved results are synchronized with other devices if you have cloud sync enabled in the Photos app.
Save frequently accessed folders on your Mac within the app for fast access.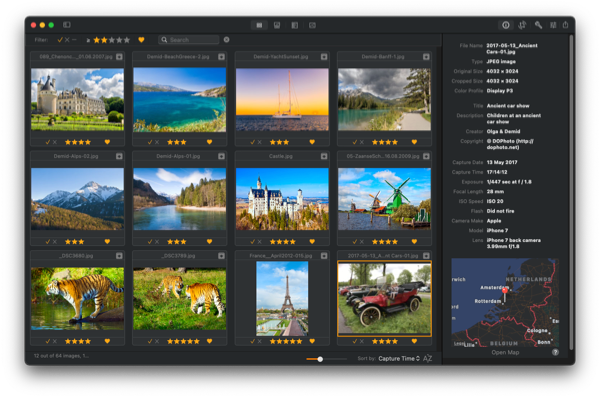 Sorting / Filtering
Manage photos effectively by assigning photos "pick" / "reject" flags, star ratings, and "favorite" flags. Sort and filter based on these properties.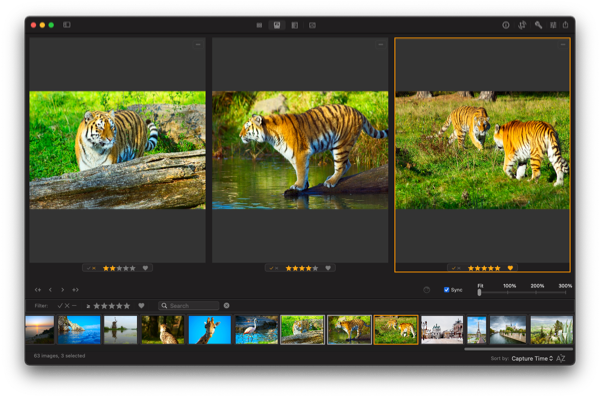 Effective Selection / Culling
Compare multiple photos side-by-side to select the best ones. This is quick and easy thanks to the following tools:
Preview multiple photos side-by-side.
Synchronize zoom and position in multiple photos.
Zoom on faces in multiple photos with a single click.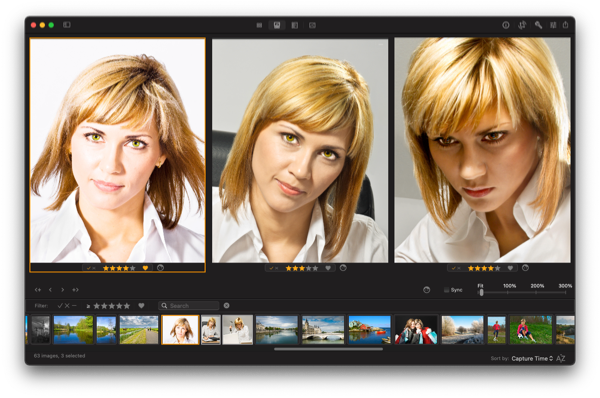 Quick Face Comparison
We believe that if a photo has faces, they are likely the most important part of it. And we developed unique tools to easily compare faces in multiple photos.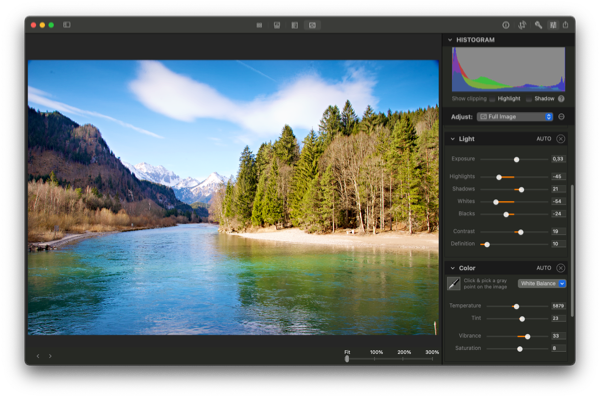 Raw Processing
If you shoot in RAW format, Photo Sense will let you get the most out of your images. Make sure to check its unique whites recovery if you have overexposed areas!
Automatic-First Editing
Photo Sense can enhance photos automatically using its unique image analysis algorithms. And allows you to customize results to your liking.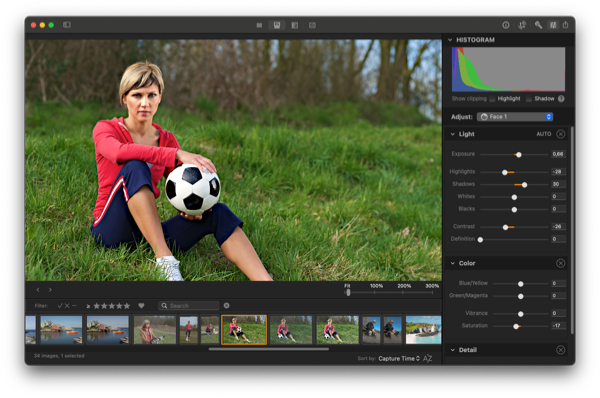 Face Adjustment
We believe that if a photo has human faces, they are likely the most important part of it. Very often faces appear in a shade and need some lightening, more contrast, etc. Photo Sense lets you adjust either individual detected faces, or all at once.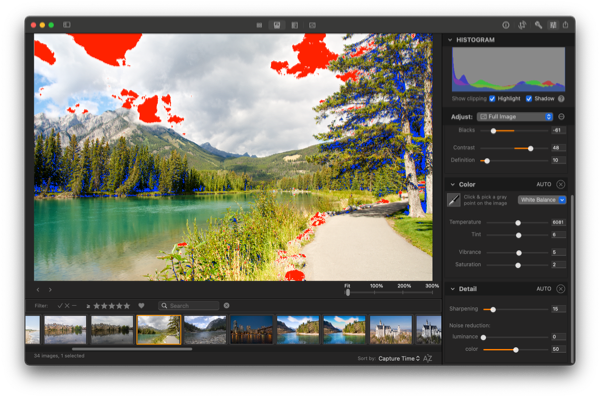 Clipping Overlays
Check color clipping overlays to achieve correct exposure.
Non-Destructive Edits
Photo Sense always keeps your original photos intact. When you save changes, they are all written in metadata, without changing the actual image pixels. Metadata is saved either within the image, or in sidecar XMP files. Saved Library photos can always be reverted back to the original.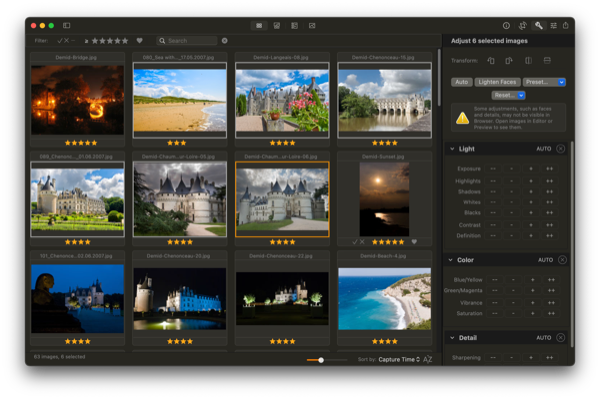 Batch Processing
Edit many photos quickly with batch processing and image settings synchronization.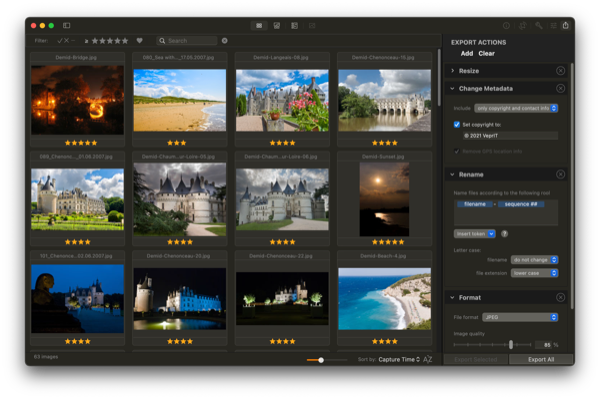 Advanced Export
Flexible export capable of batch resizing, changing metadata, renaming, and format conversion.
Cloud Sync
Edits in Library photos are synchronized with other devices if you have cloud sync enabled in the Photos app. You can start editing on one Mac, and continue on another one.